Dear friends and family,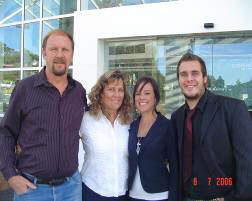 Greeting from Sunny Puerto Escondido! We hope you are blessed out of your socks because our God is such a great God!!
WOW! Another incredible year has gone by and we'd like to share with you the great adventure we had this year and what the next year looks like here in Puerto Escondido, Mexico. Also we desire to thank Pastor Dave Kalamen and his leadership team as well as the KCC Mission Board for their loyal and faithful participation in the KCC extension works here in Mexico.
Here is a short update on the VDTI Institute you can check out more information on the Institute or other news by just clicking on the above links.
1. VDTI Institute: We finished the first year of the Vocational Discipleship Training Institute (VDTI) which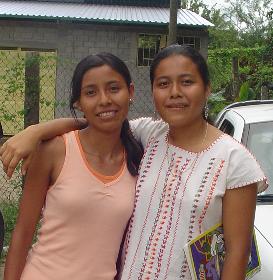 was a GREAT SUCCESS ! We had 8 young girls start the year and 8 young ladies or señoritas finish the year. You will want to check out the details below and hear their graduation song. . (Click here to see video clip of the song) This last week we started with our 2nd generation of 6 girls and 5 guys as full time students as well as 7 part time or day students. The 1st year students will continue to work the cafeteria. The girls will be staying in the dorms we built with the offerings from KCC last year and the guys will be staying at the church. Pray as well for God to give us wisdom as we step out and receive in the institute a single pregnant girl (17 years old) who will give birth in December; the beginning of Pastor Dave's prophetic word over the Puerto Escondido church and ministering to orphans or needy children.
We also have started the 2nd year VDTI program with 7 of the young ladies from last year, who will be starting up their own businesses away from the church premises with the $2,500.oo Cdn they saved up at the cafeteria this last year. Pray for them as they seek God's wisdom and direction in this matter.
God bless you
John and Angela Nickel
Our webpage is www.johnnickel.com

Puerto Escondido before the Sun rises.